Packaging that won't cost the earth
Litter. It breaks our hearts. So we've always been committed to finding the best packaging solutions possible and going plastic free has been at the heart of that for years now. In 2017 we introduced our plant based, home compostable garment bags, eliminating the last piece of non-degradable single-use plastic from our packaging.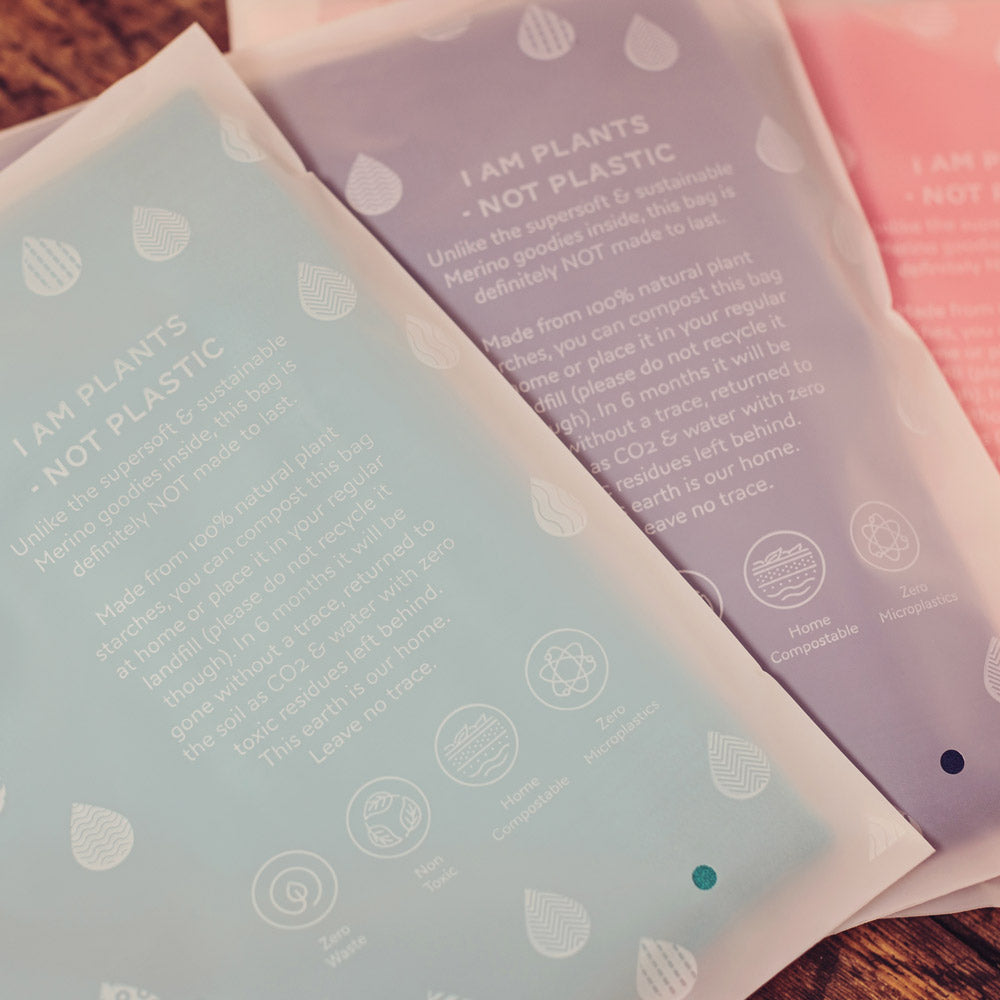 From Corn to Compost in Months
We worked closely with an eco packaging designer to create our revolutionary Bio Bags. Redefining Sustainable Packaging. It irked us that most so called eco or 'compostable' bags are anything but, needing specialist commercial composting facilities in order to break down. Such facilities are not widely available, so those bags end up in plastics landfill like any other. Our bio bags are made from corn and sugar beet and will compost in regular home compost systems.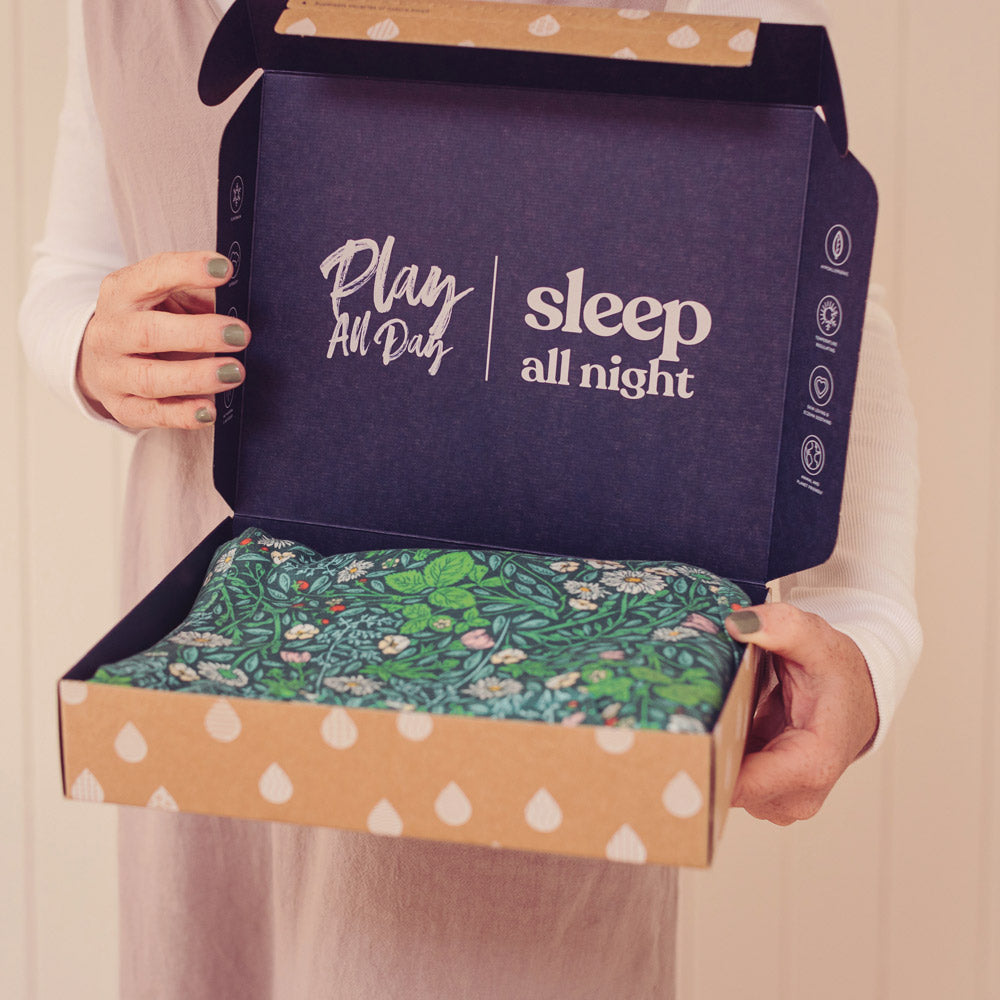 Beautiful + Sustainable
Made from FSC-certified papers and printed with non toxic inks, our boxes come from sustainably managed forests and are designed to double as both the packaging and mailer. These boxes are both compostable and curb-side recyclable after use.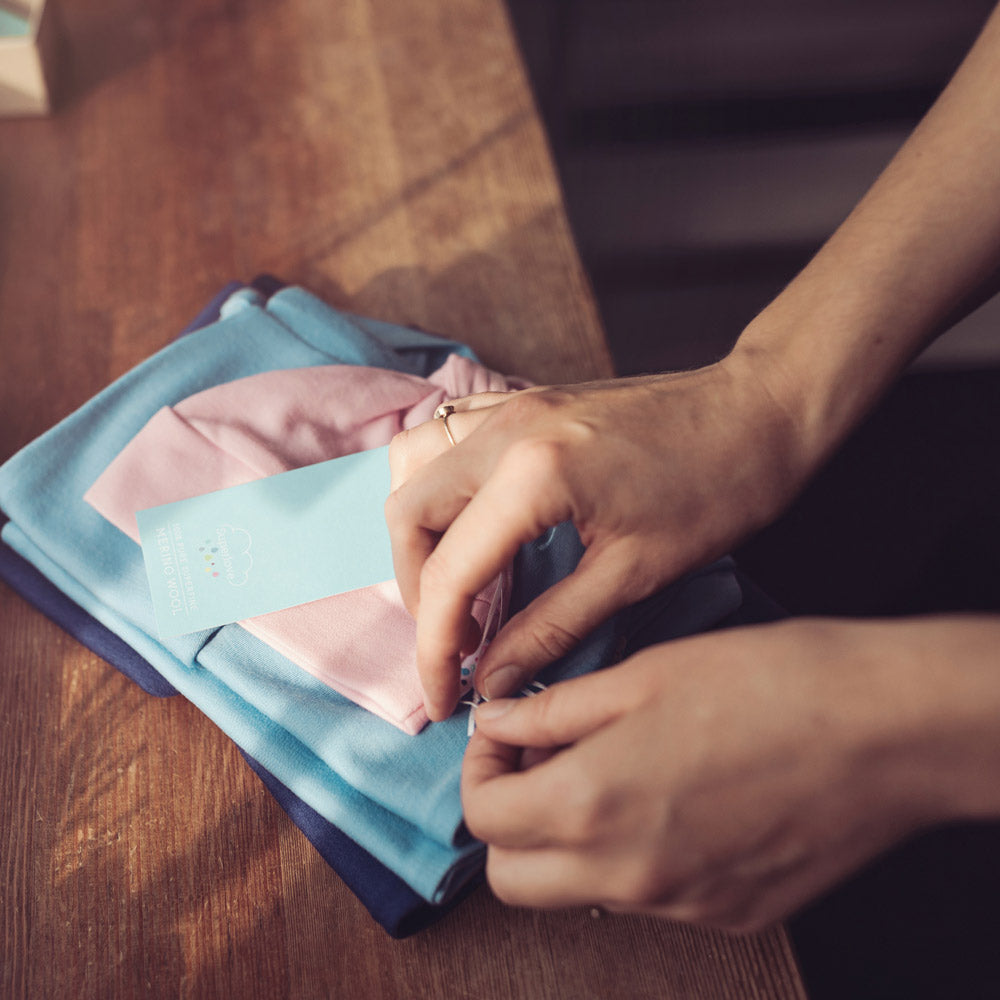 None at All
For a truly minimal approach, we are happy to ship your orders without any packaging at all (aside from a protective kraft paper mailer). We package our garments ourselves in our the same studios where they are made. Just add a note to your order and we'll ensure your package includes your Superlove Merino and nothing else