Shopping our Sample Sale? Read this first...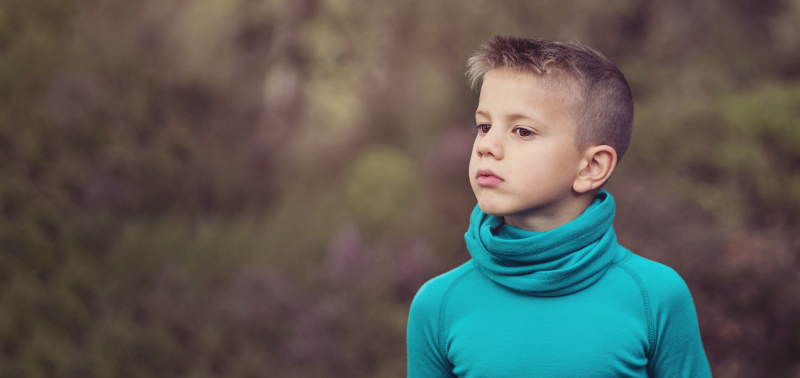 Sale Sunday 3rd July
Access to the Sale
This sales starts out invite only. You'll need a secret link to access the sale. This link will be sent out by email on Sunday night at:
8.30pm (to all email subscribers who have placed at least 1 order prior to 8pm Sunday)
8.40pm (to all remaining email list subscribers)
The sale is open to all countries we ship to (see below info on international orders)
If there is any sale stock left on Monday morning, the sale will be opened up on the socials / wider website.
Please note we have no control over the performance of your email provider's servers or your local internet connection/speeds. Try to be somewhere as internet optimal as you can.
It is a good idea to refresh your email regularly whilst waiting for the link.
Some email providers categorise incoming email based on their own algorithms – so check other email folders (promotions, junk etc) if you can't see the invite in your inbox as expected.
We do recommend you add care@superlovemerino.com to your safe senders list.
Please note – even if you have ordered before, you will only get this email if you have also accepted marketing email. If you aren't sure, subscribe again on our website using the same email address (do this before 8pm Sunday).
Useful info for shopping the sale
It might be quite fast and furious on the website once the sale opens, so below are some tips based on observations we made last year and feedback you all gave us.
Before the sale….
Do any product research needed before the sale starts. If you have to stop to look at things like size charts and sleeping bag tog info during the sale, chances are it will sell out while you do that.
It makes checkout online faster if you log in beforehand – then you don't have to do this step later
There are lots of different browsers / versions & devices, so it's not a bad idea to check what you use has no issues with our website in advance.
Check out the stock list so you can beeline for what you want
During the sale
There is no limit on how many items you can add to your cart or how many orders you can place.
However note: Items in your basket are NOT reserved until you have gone all the way through the checkout and submitted payment.
So consider whether it is better to try to get all you want in one go or whether it is better to keep things very targeted and go back again.
NB If you do make multiple orders and pay shipping more than once. Whilst we cannot absolutely guarantee this (due to the expected volumes) we will certainly try our best to identify & combine (and if applicable refund any excess shipping paid).
 
The 'filter by size feature' may be useful - to narrow down just what is there in your child's size.
Don't tick 'gift wrap'. Whilst this is usually free and offered on all normal orders by default, we will not be able to gift wrap seconds.
Discount codes are not eligible for sale items so if you have one, save it for another day :) 
What is in the sale? 
We'd hoped to have a really nice looking preview site to show you ahead of time, but the tech for that hasn't co-operated. For those who want the information (even if it is not very beautiful) you can see the stock list here
Shipping
Orders from this sale will ship out between Monday 4th and Wednesday 6th July (not as per the shipping timeframes on our website that apply to ordinary orders). Please be patient.
Product Quality – what to expect
Seconds and Samples.
These are not distinguished from one another online. Samples may be perfect or they may have small flaws.
Seconds will have a flaw of some sort. We cannot specify online for each item what exactly that is.
But if it is a more major thing (like a sizing issue) then that will be clear.
However the items will arrive with a tag that does have a note about the nature of the flaw (or if it is just a sample without a flaw).
Seconds will vary as to how noticeable flaws might be. Most are pretty minor issues. Everything we list is in good useable condition (there will not be anything like massive holes or issues).
Typical issues are:
Ladders / fabric faults*
Marks or spots
Misprinting (sleeping bags etc)
Label or tag issues
Imperfect finishing
Slight alignment issues
Sizing or dimensional imperfection
Visible repair
*Merino doesn't fray so a small hole or ladder won't really affect the life and use of the garment much - but if you want to add a stitch or darn then you'll get totally perfect life. Ask us for matching thread and we'll gladly send you some.
Past Season
Some items in the season are perfect quality, but are in the sale as they are now classed as 'past season' (AW 2021 or earlier).
Returns
You can return items from this sale as per the normal returns policy. However please understand that Free UK returns are not possible (as they are with full priced orders).
Reselling or Gifting
Please do not re-sell any seconds or samples (at least not without full disclosure). To do so could really hurt our brand.
Likewise, there is no reason why a good second wouldn't make a great gift, but please do tell the recipient that it is a second or sample.
Concerns about this happening is why some brands have a standard practise to just shred and landfill any factory seconds - so awful for our planet. We think together we can do so much better to be zero waste (save landfill + share the love via below cost prices).
Pricing

Seconds / Samples will be priced up to 65-75% off RRP
Past Season will be priced at up to 45% off RRP
In the spirit of transparency, we wanted to mention that we are not one of those brands that over-inflate prices then discount massively (to create the illusion of a bargain). We feel that is unethical behaviour. Any discount you see us make of more than about 40% off RRP will mean you are buying the item at below the cost to make it (which is fine by us just for occasional clearance purposes) and isn't a true reflection on our usual RRP pricing policy.
Premium Merino (like ours) really does come at a certain price-point and can only ever be this cheap if there is a very good reason (like being a second or end of a line).
International Orders
If you are shopping in Europe the sale prices you are shown will be inclusive of VAT.
We ship to Europe fully VAT and Duty paid – so don't worry there will not be any hidden fees on delivery.
All other countries outside of the UK (and Islands) – the price paid will be tax exclusive. Most orders will fall under the value thresholds for most places and no extra customs fees will be due on arrival. However check your country's threshold level to be sure.
Our team will usually get in touch with you prior to shipping if we think there will be any issues there.
Best of luck for the sample sale, we hope you nab something great that your little one will enjoy wearing. 
Any questions, comments, feedback please let us know at care@superlovemerino.com
---