IS IT MERINO PAJAMAS, OR IS IT MERINO PYJAMAS?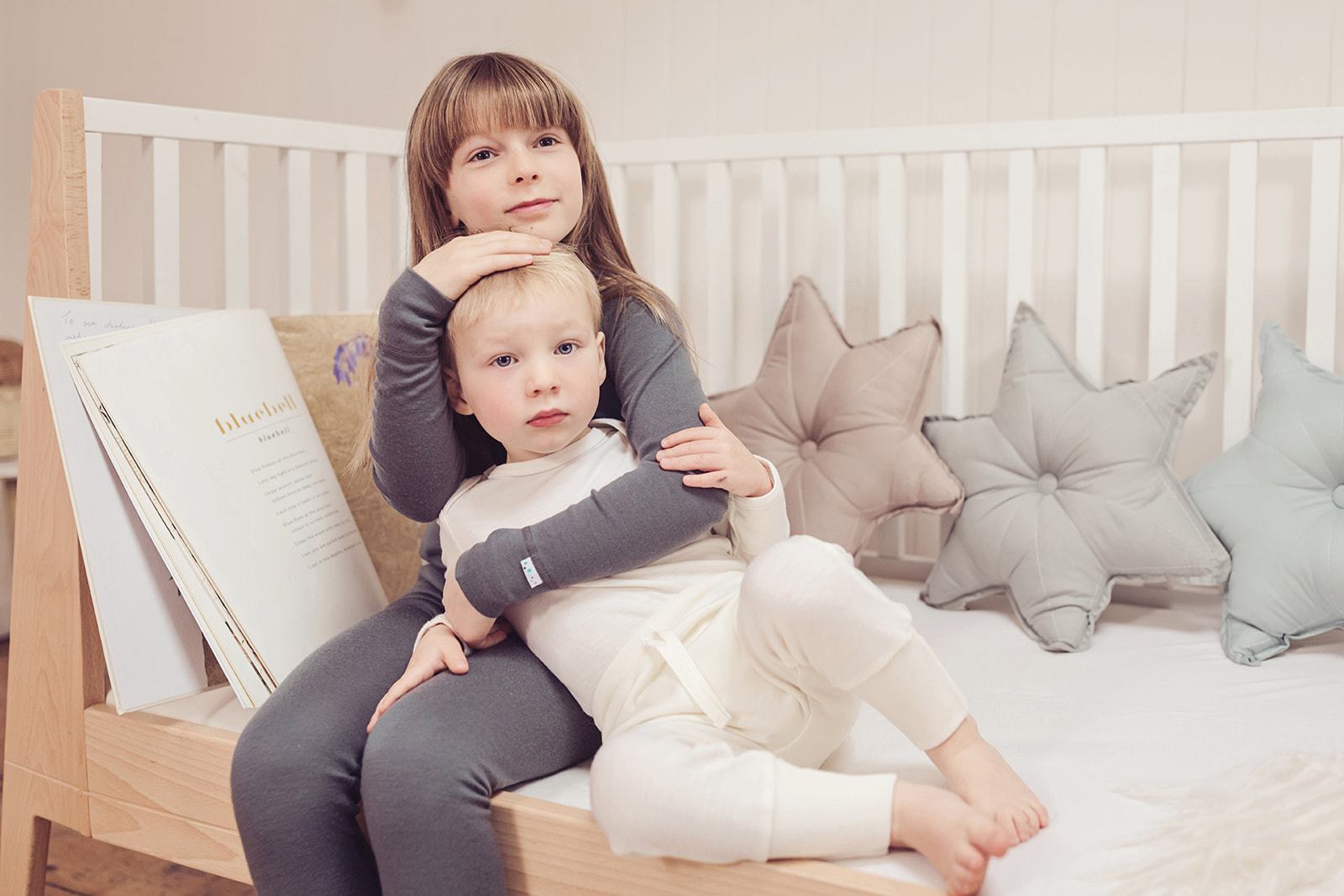 This one is dedicated to Jenny (the much-loved mother-in-law of our founder Suse Fletcher).

At Superlove HQ we know what PJs need to be made from (Merino - nothing else will do), how they should fit and how to get that 'All Season' layering right. And we can go on and on about the studies that show Merino helps babies settle quicker, sleep more deeply and for longer and how breathable, natural temperature regulation prevents overheating and removes the need for multiple togs (all 100% true). But when it comes to what they are really supposed to be called, we weren't quite so sure.

According to the Oxford English Dictionary, both 'pajamas' and 'pyjamas' are technically correct spellings and apparently derive from an old Persian word referring to looser-fitting clothes worn for sleep. But is there any sort of real life agreement as to the exact spelling? We discovered that in general, 'pajamas' is the preferred spelling in American English, whereas 'pyjamas' is the more common spelling used in English here in the UK and throughout the rest of the English speaking world. So what have we gone for in our range of Merino Baby PJs? This is where MIL Jenny comes in, with some well timed advice. In our family we all know that Jenny is the english guru, thrashing us at scrabble and arching an eyebrow at a badly considered apostrophe - so we just gave up and asked her. Her response?  
'pyjamas definitely'
Apologies to our USA customers, we daren't go against the advice of a MIL here, you'll understand.

Now that we have settled the spelling (or just agreed that everyone is actually right) we are feeling a lie down coming on. Just as well most of the Superlove Merino Range is designed to be worn both during the day (best supporting act in any outfit always goes to Merino) AND to bed at night (better sleep - enough said) so a nap is always appropriate.
---