Camping with Kids - The Ultimate Guide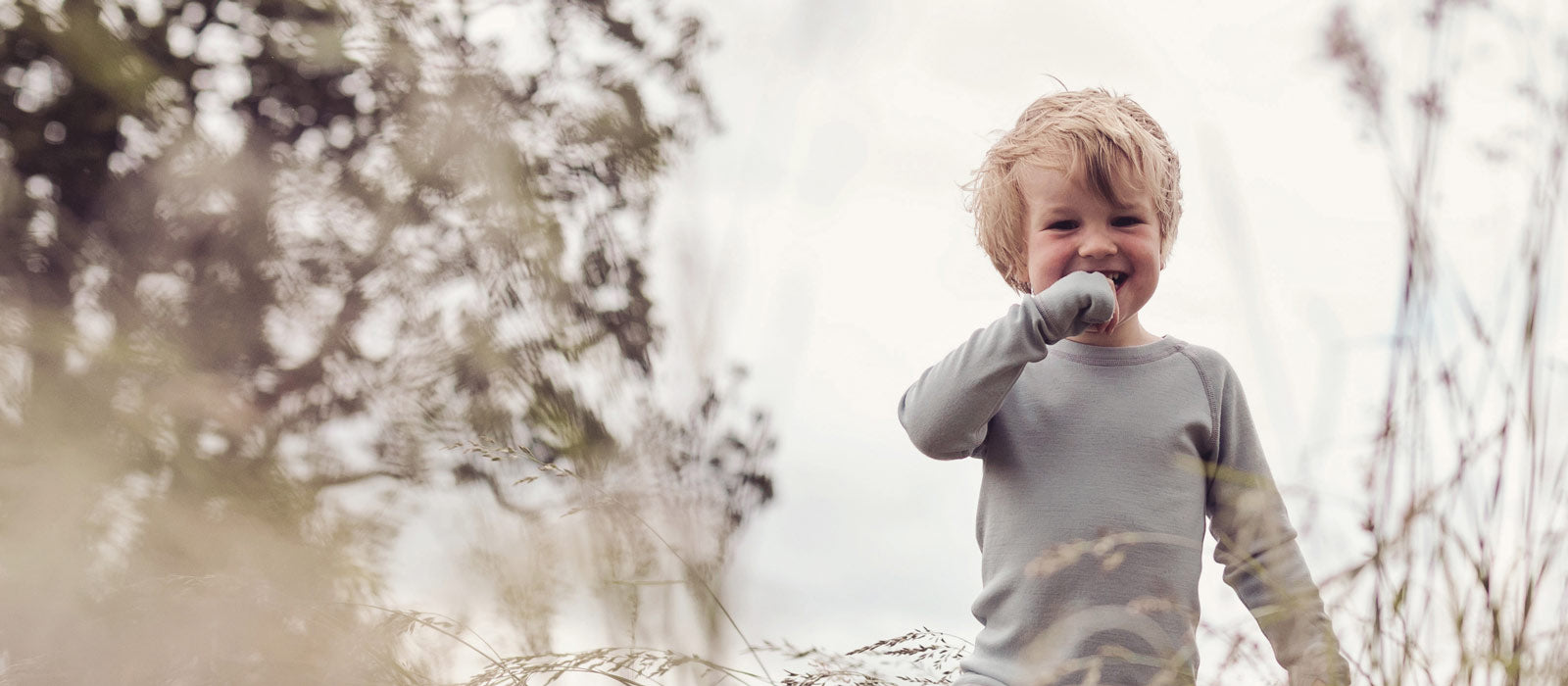 Choose the style that suits
There are lots of different ways to get out camping. From tent camping in a campsite with facilities you can drive to - to wild camping on a fell, campervans, posh bell tents and yurts and all in between. They all have their charms.

The key to igniting a love of camping, is to take experience levels & temperament into consideration for each family member. If you have nervous first-timers or very little kids, it can be an idea to go more conservative. Channeling Bear Grylls under a tarp isn't for everyone, yet neither is glamping with all the mod cons. So work out where you all sit on the wild-to-glam continuum. 

Camping with kids is all about getting outside together and connecting with nature. All types will tick that box at the end of the day.


Location
In the UK and Europe, we are blessed with incredible nature everywhere - choose from woodland, countryside, mountains, rivers, lakes, fells and beaches - we have it all.

Where to find good spots to camp

If the adventure of wild camping appeals here is a good guide 

Choose a spot with good access to family favorite activities (and map out any nearby wet weather alternatives for kids)


Seasonal / Local Info
Do a little research into the area before you go, especially as relates to any local flora and fauna you may interact with. E.g venturing into the Scottish Highlands in the summer, without preparing to meet the local midges, will lead to some unhappy moments. Ditto that for ticks in some areas.


Weather
There are no rules saying only fine sunny weather is suited, pluviophiles often get the best spots. Just match your preparation and gear to the conditions and check for any specific warnings. In the UK Metoffice and MWIS (for mountainous areas) are our go tos. Just understand it can absolutely change and go prepared for all kinds.


Rainy Day Plans
If dam building and wild wet walks aren't your thing, here in the UK we're never too far from a metropolis of some sort. So check out what is nearby in terms of museums, soft plays, pools, zoos etc in case of a rubbish day.


Layers & Layers (of Merino)
Merino is the perfect fibre for camping. In tents nights are colder and mornings warmer - so layering with thermo-regulating breathable layers is the key to comfort

Merino layers...
Dry super quickly
Are warm even if wet - yet are super cooling at the other end of the scale (a wet Merino in a heatwave is like personal air-con no jokes)
Wick moisture away and always feel dry
High UPF
Naturally antibacterial so need no washing despite days of wear
Pack easily without bulk
Merino sleeping bags with feet are perfect for camping with little ones too.
The Bush Telly (as the antipodians like to call it)
A campfire can be pure magic or it can be totally inappropriate. Here in the UK It all depends on set & setting. A no-no for wilding it, but many campgrounds have created facilities for this and then you can indulge. Check they sell wood or bring your own. As ever, take care, keep it small and leave no trace. Don't forget the marshmallows/smores/sticks.
Routine? Forget it (sort of)
Especially in summer, light evenings and too many fun things to do tend to push bedtimes out. Know that getting a bit less sleep than usual is all part of the experience. We've found adopting a 'relaxed attitude' to be the only thing for it. It's not a bad idea to try get home fairly early on the last day - so tired little ones can get an early night to catch back up.


Food
Camping with kids is easier if food is 1 pot and, ideally portable.

Some of our family go-tos:

Ham/cheese sandwiches. All you need is sliced ham, cheese, bread, and any condiments. Eat them as they come or toast them on a frypan
Pasta / mac & cheese. Winners include with tomato sauce (or just butter) and mac & cheese. Both are quick 1-pot camping meals
Hot dogs & burgers. Burger done on a cast iron pan, cheese on top. Mwah. Hot dogs can be cooked on a stick or quickly in a pan with a splash of water and butter
Camping Nachos. Just a ready made tin of sauce+beans + add mince ( if
you like), sour cream, corn chips - all topped with cheese melted on a nonstick pan
Raw vege sticks, instant mashed potatoes, and chicken or sausages.
Damper another antipodian gift to the world & loved by all kids
Smores/Marshmallows (campfire must have)
Breakfast is porridge, pancakes or bacon in a bun
Juice boxes - pure portable ease you understand
Crisps and dips. Buys you some time whilst the cooking gets done
Grab and go fruit. Apples, bananas, satsumas, grapes
Pack LOTS of snacks
THE Packing List
There's endless gadgets and gear you can take with you when you go camping. However, you don't always need ALL this stuff. Camping with kids means that you'll probably overpack and that's ok. Refinement comes with experience of what works for you. But sometimes NOT having everything you have at home can be a portal into creativity. 

We have made a core list of essential camping gear for overnight camping with kids (we're assuming tent camping here)
Tent
Air mattress + pump or self inflating mattress. These are MUCH better
than the cheap rollmats.
Sleeping bags. (wearable Merino sleeping bags with feet are ideal for
toddlers)
Pillows. If car camping - taking real pillows is an easy comfort boost. If hill camping with space to a minimum a good hack is to stuff clothing into the sleeping bag case - instant pillow and beats the dissapointing mini/travel ones
Merino Baselayers - essential kit wet or dry, summer or winter
Puffer jackets / gilets
Water containers
Water treatment (we LOVE our steripen going strong after 10 years)
Food supplies
Coolbox/icepacks
Camping stove + fuel
Lighter/matches
Plates + utensils (we just use bowls for everything when space is tight)
Small chopping board and knife
Soap (soap leaves are cool)
Rubbish bags
Travel Towels - especially handy are the wearable microfibre type. Fast drying and it is helpful to be handsfree when trekking back from showers  or the beach
Toilet Paper (even if the campground has toilets, outage is common)
Wipes - SO handy for everything (but if you have kids you already know that!) 
Ziplock bags
Tote type bags
A Squishy bucket (or 2). SO useful. There is nothing cuter than little kids having a 'bucket bath' (dark colour / cover with bin bag and let the sun do it's thing - cue warm solar bath by bedtime. Useful as well for washing up, laundry, toy storing, lugging things etc etc.
Sturdy plastic boxes - These are great for packing ALL your gear into and they double as stools, tables, bathtubs - another unicorn purchase. We like these bomb proof beauties
Lighting (headtorches are great for kids & fairy lights add magic)
Dishwash liquid and plastic collapsable bowl (or use the squishy bucket)
Reference books for birds and flowers - a great way to get children
connected to nature is by spotting and identifying
Bug spray/tick spray Geranium essential oil is tick magic 
Sunscreen & hats
Pegs and Rope
Good First Aid Kit (tweezers essential)
Gaffer Tape
Mini Tool Kit
Map of the location (internet may not work everywhere)
Tea tree oil. Disinfectant, great for dabbing on bites, sniffy noses
Citronella candles or bug coils
Carabiner clips. A couple of cheap ones are handy for hanging lamps up and attaching keys to things
Travel Hammock - especially if you are woodland bound. 
Flip flops - even if it rains, the ultimate, easy, handsfree shoe option for the middle of the night trip to the loo, in the shower, on the beach etc
---